Marketers are no strangers to acronyms and hot new buzzwords. From CDPs to CPMs, we often use abbreviations to keep our work convos flowing, like any other complex industry. But that doesn't mean these short phrases are light, snack-sized topics. Enter the CIPs…aka Customer Intelligence Platforms.
Today's marketer is not only data-driven. It is data-dependent
From the outside, marketers are seen as the people responsible for producing fun, creative ads that somehow appear on your TikTok FYP. Any Hallmark special featuring a young marketing professional sums up the profession with the crafting of the right catchphrase for a campaign (which is always delivered in a presentation on Christmas Eve for some reason).
Although yes, some marketers are responsible for what is fun and light, there is a great deal of complexity and analysis below the surface of any successful marketing initiative. Today's marketers can't escape the mission-critical responsibility of utilizing data and analytics to do their job. Hence, the latest rise and need for yet another type of solution for brands – the "Customer Intelligence Platform." 
Data drives decision making
According to Gartner, about 3 out of 4 marketing leaders state they base decisions on data analytics rather than gut instincts. It's important to make actionable insights accessible to both marketing leaders and their entire marketing team. When data, insights, and activation capabilities empower teams, they can deliver the experience that consumers have come to expect.
As a consumer yourself, you've likely noticed that your own threshold for poor brand experiences has dropped. In fact, 86% of consumers are willing to pay more for a better customer experience. If you use customer insights and data intelligently, you'll capture the hearts and wallets of your customers and prospects. This is the ideal scenario, right?
The top FAQs marketers ask as they explore getting hands-on with customer intelligence
Today's savvy marketers appreciate real talk. In an industry that has long celebrated complexity, there has been an uprising from marketing leaders that have said "Enough already! Get to the point." That's why we're breaking down the top five questions we hear every day from our own brand clients and prospects when we chat about customer intelligence.
FAQ #1 – What does "Customer Intelligence" even mean?
Customer intelligence refers to the process of collecting and analyzing data from various sources, whether they are internal or external. And then being able to glean real insights that you can then act on to drive intelligence, efficient and even personalized interactions with your audience.
For example, first party data sources that you may want to analyze include your CRM data, email list, loyalty program participants, website visitors, or app users. This first-party data becomes even more powerful when combined with third-party consumer marketing data sources. This could include individual and household-level insights. Examples are demographics, life events, spending habits, customer profiles, behaviors, attitudes, and motivations.
To truly unlock customer intelligence, it means relying on the data.
Fresh

Accurate

People-Based

Accessible

Actionable
FAQ #2 – How can I DIY a consumer insights strategy?
Many marketers find themselves tight on resources and time. Oftentimes we have "champagne dreams on a boxed wine budget." For those organizations large enough to have dedicated data science resources, getting to fresh customer insights may be a bit easier — or at least achievable. For the rest of the marketers trying to do the most with the least, there are new tools that are making gleaning new consumer insights more DIY-able — customer intelligence platforms, also known as customer data platforms.
For example, Speedeon's AudienceMaker platform is built for growth-minded, resource-constrained marketing teams. It's focused on making insights accessible in just a matter of clicks (really!).
FAQ #3 – How long should it take me to glean new insights?
How about instantly? 🙂 If you are using the right tools and have your essential data connected within the right platform, then getting answers to your biggest questions should happen quickly. You know you're using the right tool if you are extracting value and insights about your customers with the utmost speed.
Here is an example:
You have a list of customers who recently signed up for the 15% discount promo code you offered on your site homepage. However, none of these customers ended up making a purchase. 
Wouldn't you like to know more about these people and what traits they have in common?
In AudienceMaker, simply upload this list of users.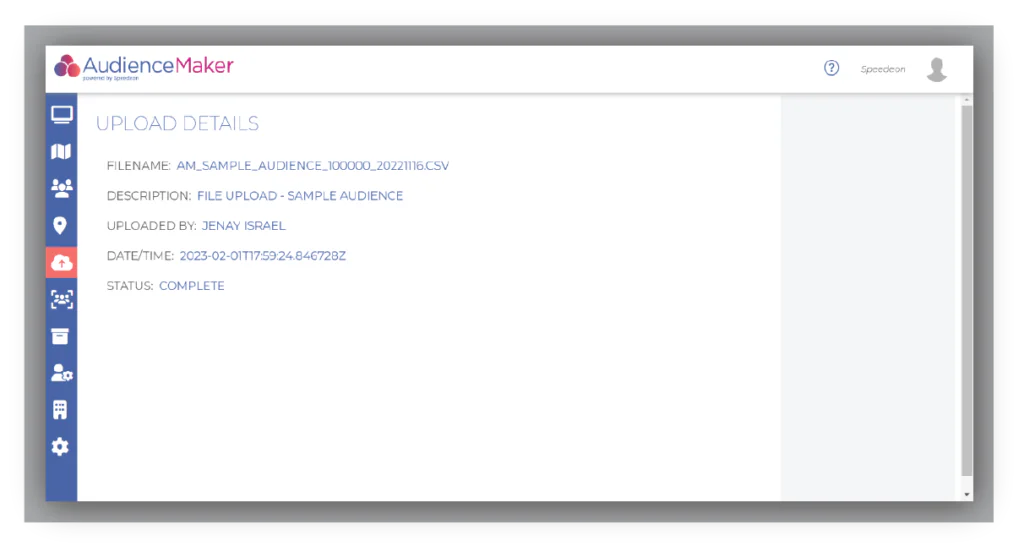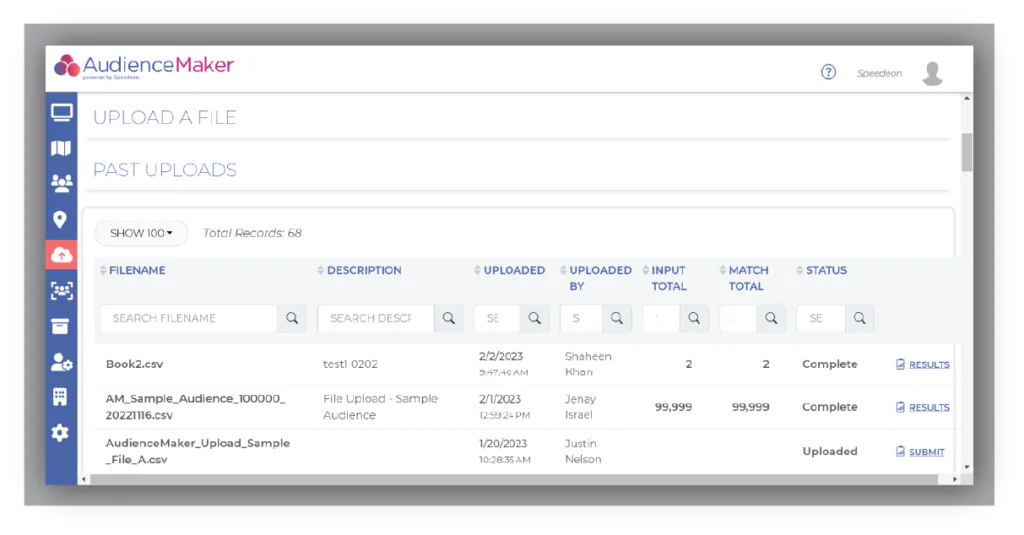 And boom. In a moment, this data is cleansed, matched, and enriched with Speedeon's full consumer marketing database to instantly reveal insights on these individuals. Quick visualizations and point-and-click functionality make it easy to glean those insights in moments.
Not only can you see how this specific audience stacks up to the general population. Just as importantly, you can easily share this information with others on your team
FAQ #4 – What are the most actionable ways I can apply my customer intelligence?
Customer intelligence can start with a profile or snapshot of your customers. But really, that is just scratching the surface. From there, you should have the depth of insights enabling you to do incredibly strategic actions like:
Segmentation

 – With fresh insights on your customers, you should be able to build segments of similar individuals (ex: Segment A is your "

Hit or Miss, High Roller Segment

" – this includes customers who purchase very infrequently but spend three times as much as the average shopper). A solid segmentation approach then leads to…

Customer Engagement Optimization

 – With custom segments in place, you can now optimize your message, channel, and frequency to reach this group as efficiently as possible and maximize response rates.

Event-Driven Opportunities –

By collecting and connecting your first-party data with third-party data, you can monitor your customers for key marketing moments, whether it's life events (like getting married or having a baby) or whether they are shopping around with your competitors. Putting triggered campaigns on auto-pilot all of a sudden becomes a reality.

Campaign Analytics –

You can also utilize the beautiful combination of first- and third-party

analytics modeling data

to better

understand

who is – and isn't –

responding to your campaigns

. This is the last spoke on the flywheel that should propel your future marketing campaign targeting.
FAQ #5 – How can I apply my customer intelligence and data management to my prospect acquisition efforts?
The number one thing that is required for customer intelligence to translate into consumer intelligence is easy access to a prospect database. Going one step further, you need to apply your segmentation, or even a predictive model, against that prospect database.
To put it simply, once you know more about your customers, you should be inspired (and armed with the data!) to go and find more of them.
Here is another example:
Let's say you have built a segment of your most loyal customers. They purchase frequently, spend an above-average amount, and rarely return items. Perfect! But how do you go find more of them?
In a customer intelligence platform like AudienceMaker, you would be able to build a predictive lookalike model in just a few clicks. Behind the scenes, the platform is analyzing millions of data combinations based on 1000+ consumer attributes.
It is then applying various statistical models and ultimately scoring the entire population, from most to least likely to look (and shop!) like your most loyal customers. You can then choose from these rankings (aka deciles) to select only the most promising prospects. Finally, you can take this list and utilize it for your one-to-one campaigns, both online and offline. For instance, direct mail has made a huge comeback in recent years. In fact, 67% of marketers say direct mail provides the best ROI of any channel they use.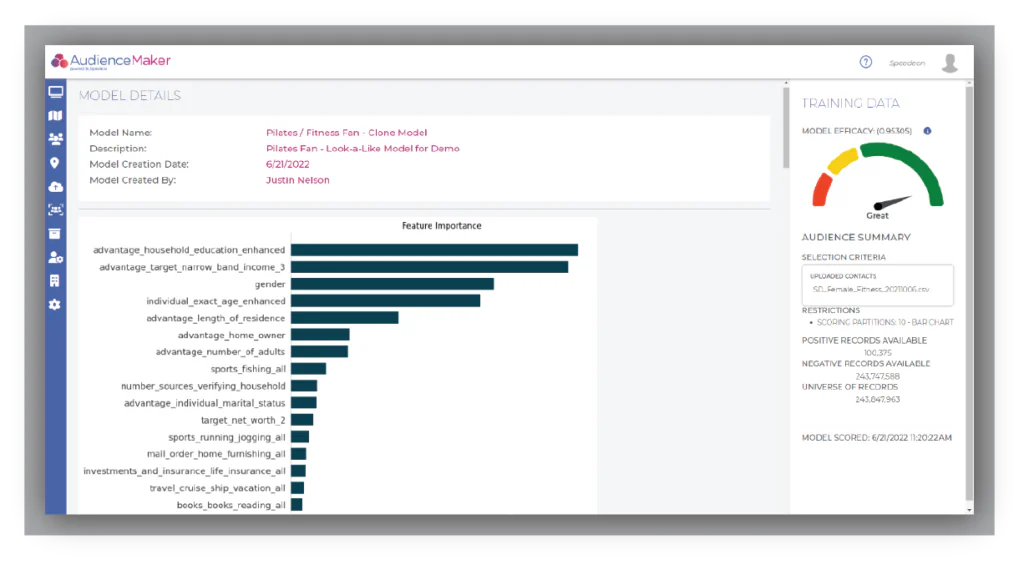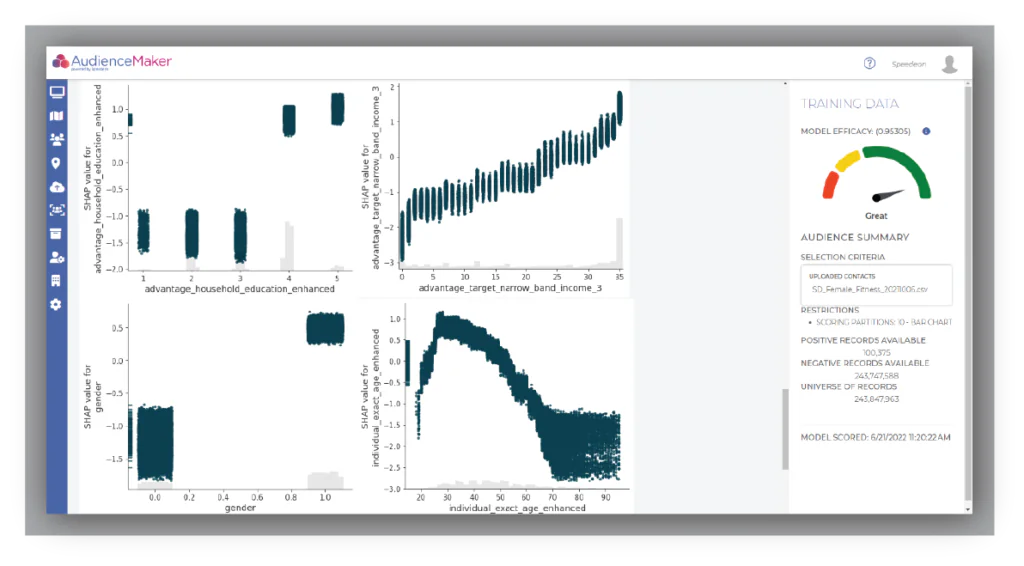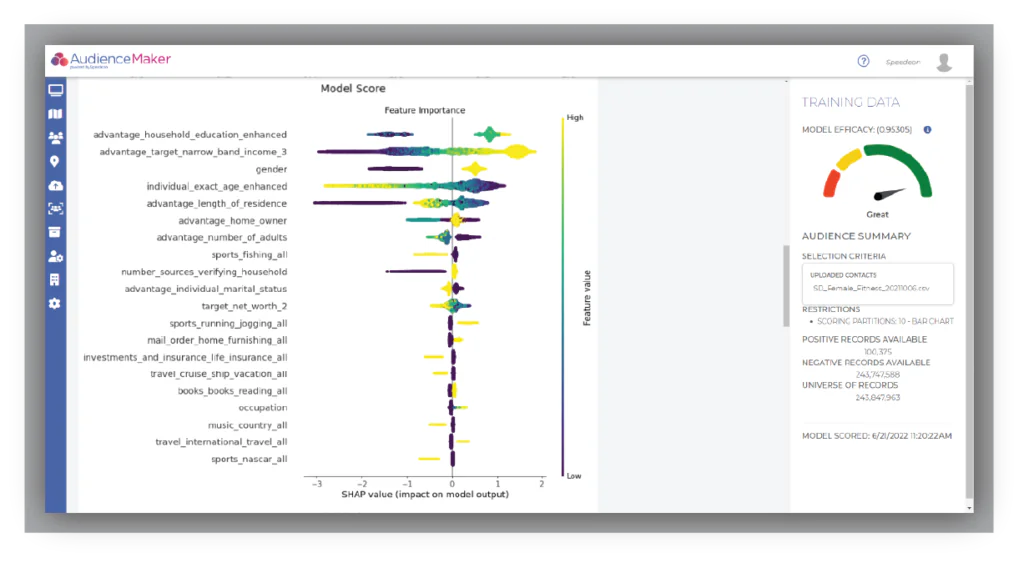 Where should you start to get hands-on with Customer Intelligence?
Where do you go from here? If you're interested in continuing the discussion around customer intelligence platforms and learning more about the trends and use cases we help our clients deliver every day, then connect with Speedeon. We actually recommend booking a demo of AudienceMaker. Truly helping marketers level up their game with the right-sized data and tools is our thing. Let's connect.
If you enjoyed this article about customer intelligence platforms, keep reading: