Speedeon is no stranger to executing successful policyholder acquisition campaigns, especially with our best-in-class data triggers, robust modeling capabilities, and years of learnings.
Of course, every insurance company wants to grow. But when it comes to insurance, some policyholders can be extremely profitable – while others, well not so much.
Managing risk is an ever-present challenge. Just when you think you have a handle on it, everything changes. The pandemic, a severe weather event (or three) and economic hardship can all add to the challenges associated with acquiring new, profitable policyholders.
Why is managing risk an acquisition problem?
To manage risk, you need to know which consumers to target. Acquiring policyholders isn't just about getting a signature on the dotted line, it's about carrying that policy for years to come…and NOT acquiring policyholders that are going to default on premium payments or cancel the policy after the first term. The concept ties into the two primary pillars of a successful policyholder acquisition program.
Key Strategy Pillar #1 – Identify the right targets for your invitation to apply (ITA) programs.
By using data and predictive analytics, you can create a laser targeted prospect model based on past customers, your organization's appetite for risk and the likelihood the target will engage with you. You will then have a better chance of getting a meaningful return on your investment and can even justify a higher CPA for better policyholders.
Key Strategy Pillar #2 – Nail the timing of your offer.
Understanding who to target is only half the equation. When should you reach them? Traditionally, life events are a great indicator of identifying when someone is in-market for insurance but there's more to consider, like online behaviors. Why is online intent data so powerful? It identifies when an individual first enters the market and often outperforms late state indicators. Relying on this data also gives you a first-mover advantage, helping you reach a prospect, often 100 days faster, than companies who rely on credit triggers. Getting in front of them first gives you time to orchestrate a multiple contact journey to educate and inform the consumer allowing for maximum conversion potential vs a last-ditch effort that may come with a credit trigger.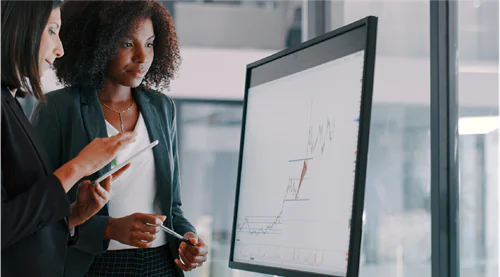 Seven Key Steps to Launch a Profitable Acquisition Strategy
Now, let's put these two strategies into a practical, step by step approach.
Identify the types of policyholders that you'd like to replicate. Oftentimes, Policy Life Expectancy (PLE) is a factor that influences this step.
Train a predictive model in order to identify which high-quality consumers are most likely to engage with your brand and return meaningful value.
If needed, apply business rule selects to the highest scoring modeled individuals to ensure that any barriers to providing coverage have been removed (geography, etc.).
Monitor the audience for life event changes using a data monitoring service – like Speedeon's DATAWATCH Intel – to identify when high-value prospects are likely to need a change in coverage.
Also monitor your target audience's digital behavior for online intent signals so you can identify when a key prospect is in-market. In partnership with Jornaya, Speedeon's DATAWATCH Intent solution monitors 55,000+ websites to capture 400 million monthly browsing events each month so you can deliver your offer at the prime time.
On a weekly basis, proactively engage all high-value prospects that have experienced a life event or online shopping trigger within the past week.
Wash, rinse and repeat. Measure performance to identify how deep you can go in the model to deliver favorable cost per acquisition outcomes for your brand.
Ready to get started on a no-fail strategy that uses the best of online and offline data to connect with profitable prospects?