If you've heard of Speedeon, then you know we know a thing or two about new mover data and marketing. It's our thing. If you haven't heard of us, well, we work with some of the largest financial, insurance, D2C, and retail brands in the US, helping them leverage new mover triggers to enhance their acquisition and retention programs. 
We've invested years building the largest, most accurate new movers database in the industry. 
The strategies enabled by our new mover data also run the spectrum – customer acquisition, cross-sell and services upsell strategies, win-back, and reducing churn. We've been around the block more than once and have the new mover playbook to prove it.
Over the course of the next few blog posts, we will show you different new mover strategies deployed by our clients. We will also share insider tips on leveraging this data to serve those moving into a new home. When the right strategy and the right data come together, good things happen.
In our first post, we will highlight a regional furniture brand that wanted to be more relevant to consumers who lived within its footprint. 
They realized they needed to be more competitive in an incredibly saturated market. To gain a competitive edge, they looked to Speedeon to help them leverage pre mover and new mover data. Happy reading!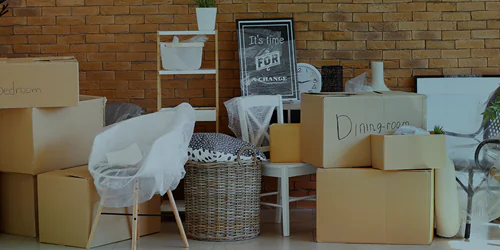 Download our guide to new mover marketing here
Part #1 – Modeled New Mover Data Drives Lift in Response and Spend
Our client is a regional furniture brand we support by providing turnkey new mover direct marketing programs. The program targets two groups of movers with direct mail and email communications: pre-movers in contract and new movers. Both groups are further segmented based on household income and home value.
While our client has been pleased with overall program results, we identified additional opportunities to improve program performance by modeling responders to the program. By using historical response data from previous campaigns, our data science team trained response models, one for each mover type. This process included,
 Enriching the responder records with geo-demographics.

Applying machine learning algorithms to identify key attributes among the two groups to predict the likelihood of responding to a targeted mover message.
The modeling development process analyzed how features like dwelling type, household composition, debt management, home value, and population density (urban/suburban/rural) impacted responders vs. non-responders.
Once the model was built, it was used to score which movers were most likely to engage with the brand as a result of receiving direct mail and/or email communication. The highest scoring movers were selected based upon which model decile (deciles represent a 1/10th distribution of the model and are commonly used to simplify the selection process) and lower scoring deciles were divested to optimize the marketing spend with minimal impact on response.
The outcome…in market, the models performed.
New Movers

: .4% lift in response and an $83 spend increase. 

Pre Movers:

2.2% lift in response and a $75 spend increase.
New mover data on its own performs well for many brands but with modeling, it's a game changer. It's marrying intent and likeliness of responding. Most providers can provide the trigger. Speedeon takes it a step further by providing the analytics to further enhance campaign performance.
As one client who was running a new mover program at a competitor said, "It was generally ok, but we could tell it wasn't their thing. We can tell this is your thing."
Contact us today if you're looking to improve or get into life-event marketing. Work with a group of industry leaders ready to take your business further with the best tools, insights, and strategy. 
If you found this information about new mover data and how to leverage it useful, you may enjoy,