Looking to target new movers? You are not alone! Movers are one of the most highly sought-after audiences for many consumer brands.
Not only do movers make approximately 72 brand-related decisions and spend nearly $9,000 during the year surrounding the move, but for brands that offer products and services that are top of mind during the move process, this audience is critical for their success.
Despite the appeal of new mover acquisition marketing, many brands forget that messaging movers is best done across multiple channels. We often see clients come to us wanting to run weekly new mover campaigns via direct mail and are surprised when we offer to combine direct mail with email or digital and social channels to enhance performance.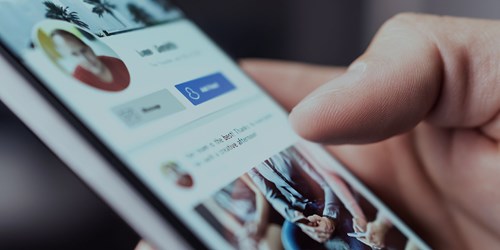 On the social front specifically, Facebook has been an integral part of marketing campaigns since the launch of its Ads platform in 2007.
Whether you utilize Facebook's core audience-building program, build a lookalike audience off of the best customers, or upload a custom audience, Facebook offers a variety of ways to target individuals. 
As with any marketing channel, there's a right time and a place to utilize them. The same goes for the different targeting capabilities Facebook offers. When thinking about how to target New Movers, consider what each targeting capability offers the campaign:
1. Core Audiences
Facebook's core audience builder is a powerful tool that can be utilized for targeting an audience in many ways. Facebook knows its users, and this tool taps into that data and can target new movers quite well. 
If you are looking to run a campaign in a specific market or a saturation mailing, this option is likely the best, as you'll be able to target a larger reach of new movers within a specific area.
The downside of running campaigns through the core audience builder is looking at attribution across other marketing channels. It is difficult to know who you targeted via Facebook vs. an email or direct mail campaign for example. This is where utilizing the custom audience builder can help. 
2. Custom Audiences
Speedeon can provide data to support solo or multi-channel campaigns for its clients. 
Utilizing Facebook's custom audience feature, campaign-specific lists can be uploaded into their system for targeting purposes. This is beneficial when you want to ensure you're messaging the same people you sent an email or direct mail piece. You can also use it if there is already a specific group of people you want to target.
When using the custom audience feature, you must consider the campaign size. You will need to know specific information about the audience, such as email address, phone, name, etc. for the audience to be imported. 
If this information is available, you will need to match the records between the provided information and what is on Facebook.
Because match rates can be low when using custom audiences, we recommend using this feature when there is significant volume in the campaign. That way, when you match into Facebook, you will yield more matches, thus potential ad targets.
To recap, if your brand is looking to target new movers, we are here to help you build high-performance, 100% privacy-compliant Facebook Custom Audiences that can also be utilized for cross-channel efforts like email and direct mail. Our process is simple.
Talk Strategy
Schedule your free audience brainstorming workshop with a Speedeon data strategist. You'll share your objectives, and we'll share a tactical plan to help you hit these goals across Facebook and any other marketing channels that make the most sense for you.
Build Your Audience 
We help you build a custom lookalike model and curate a special list of new movers based on your unique offering. We'll then get to work to maximize your marketing budget.
Push the Audience to Facebook
After we have created your target audience, we'll ensure the custom audience is distributed to Facebook and available in your account. All the data needed to maximize your match rates and ensure 100% privacy compliance is included in our files.
Turn it Live!
Once you are ready to go, flip on your Facebook campaign and begin reaching this highly-valuable, spend-ready audience.
By partnering with Speedeon to reach new movers across platforms like Facebook, you'll gain a true competitive edge. Why does Speedeon's new mover data change the game for Facebook advertisers?
Speed:

This word is in our name for a reason. Our new mover data is updated at least every 24 hours. Brands tap into the freshest data and can beat their competitors to market by nearly 21 days.

Accuracy:

With a triple-verification strategy, our data is nearly 100% accurate.

Comprehensive:

We assemble and curate more data sources than other providers. This means we quickly and accurately identify up to 50% more 'new movers' than other data companies.
Targeting New Movers via social media can be challenging! Knowing what options are available can help when planning out campaigns. At the end of the day, marketers need to consider how each audience can be modified to accomplish their goals in an effective way. Once you figure out what works for you, then you can start planning out marketing campaigns that will win big.
Is your business ready to target new movers when they need you the most? Then book your strategy session and make the most of working with a team of top data experts. 
If you found this article on customer acquisition marketing through Facebook interest, you might also enjoy: