This is the final installment in our 3-part case study series on how different brands leverage new mover data to execute acquisition and retention strategies. If you happened to miss the other two posts, you can start here with part 1.
Often times we engage with clients that are aware of the impact that new mover data has on their brand but requires additional support to take their trigger-based marketing for new movers to the next level. I'd like to share one such instance as the results just can't be ignored.
Recently, Speedeon was approached by a national hardware retailer that was struggling with their one-size-fits-all shared mail approach to marketing to new movers. Specific "challenges" with their existing program were the lack of targeting options available – many locations were underserved, or impressions were being allocated to an underperforming segment of new movers. Additionally, they had no way of understanding if the consumer was a current loyalty member or prospect. With a renewed focus on driving more loyalty members, this became a concern. The retailer wanted to assess how Speedeon's new mover data measured up against the incumbent shared mail program in a head-to-head test. To measure the impact of response and ROI when a targeted new mover message was sent to those individuals moving with a defined proximity of retail locations.
To ensure the success of the program, we collaborated with the brand to analyze and identify the right radius to monitor for each location. The scope of the test also extended beyond just targeting radius as those moving into apartments versus single-family homes likely had different needs.  Messaging and offers were segmented based upon the dwelling type to ensure relevance and provide additional value.  The push for more relevant targeting and messaging was especially important as personalized messaging was a priority for the brand.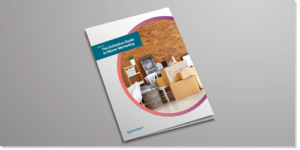 Download the New Mover White Paper
So what happened once in-market testing was complete?
Targeting by dwelling type and radius proved to be exceptionally valuable for the target locations participating in the test. For example. the retailer saw:
.28% lift in redemption rate and .29% lift in ROI compared to the incumbent
The retailer was able to see an 18% capture rate into their loyalty program
Once the test was concluded the retailer decided to move forward with Speedeon as their primary new mover direct mail program. The program has been in-market for approximately 24 months and the retailer is satisfied with performance.
To continue to optimize the performance, Speedeon is working with the retailer on new strategies including product category testing and specific messaging to current loyalty members vs. prospects.
Whether you're contemplating a new mover program or are currently running one, we'd be happy to discuss ways we can help you!
Contact us today for a consultation!
Missed the first parts in our series? Check out Part 1 and Part 2.